At ARC, we take your windows seriously. Our four-step process ensures that your panes can do what they do best… Give your home that stunning first impression!
Step One: Preparing Your Windows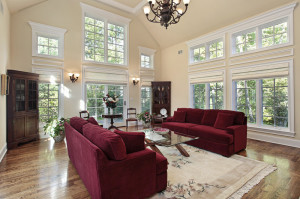 First, we walk around your building to inspect the workspace. This gives us a good portrait of any tailored attention that your home might need, ensuring that we can get you the best results possible. Next, we remove your screens (if needed!) and relocate any furniture or items that might be in the way. We will ask you to personally remove fragile goods before we start the cleaning process.
Step Two: Cleaning Your Windows
We are committed to a window cleaning recipe that is environmentally responsible and non-abrasive. This solution both achieves top-notch results and balances the pH of your panes. We provide interior and exterior cleaning services to ensure that your building shines from the inside out.
Step Three: Rinsing
Next, our technicians rinse and squeegee-dry your windows so that each pane is sparkling and streak-free. We also wipe your seals and tracks to remove any residual debris.
Step Four: Final Inspection
Finally, we perform an inspection to ensure that each pane lives up to our high standard. We guarantee your satisfaction, so you can rest assured that you'll always receive the exceptional results you've come to expect from ARC.
We're proud to offer Raleigh window cleaning solutions to our local clients. Get your free and instant estimate today… And let your property's panes shine!
Why Choose
J & L Professional Services?
Quality

It's simple really. We're not the cheapest. WE'RE THE BEST.

Insured

Commercially Insured Up To $2,000,000

Experience

Over 20 Years of Experience & Operated by A National Instructor

Guarantee

Backed By Our 100% Satisfaction Guarantee

Reviews

Did We Mention We Have the Highest Customer Rating in Raleigh?