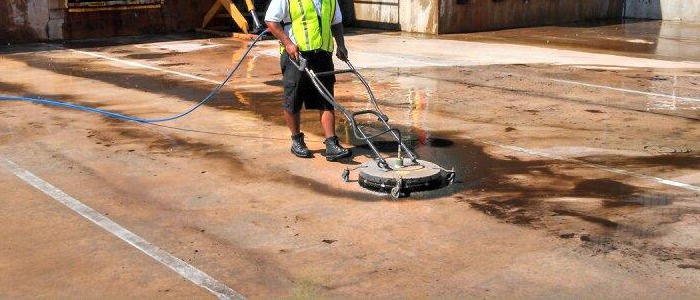 Cleaning Your Commercial Concrete Professionally
The concrete surrounding your commercial property-whether it is a sidewalk, parking lot, drive-thru or curbing, can have a real impact on your business reputation.  Cleaning your commercial concrete on a regular basis not only provides a fresh, clean look, but also tells your customers that you care about your business.
J&L Professional Services has been cleaning commercial properties in Raleigh for years.  Our 100% satisfaction rating is hard-earned; and we strive for perfection!  Using the latest equipment, biodegradable detergents, and temperature controlled water, we can remove just about any stain that plagues your concrete.
Our Commercial Concrete Cleaning Services
Gum Removal
Oil Removal
Dirt & Grime Removal
Foot Traffic Cleaning
Curb Cleaning
Parking Lots
Drive-Thrus
Trash Enclosures
Sidewalks
Patios
Commercial Concrete Cleaning Projects: