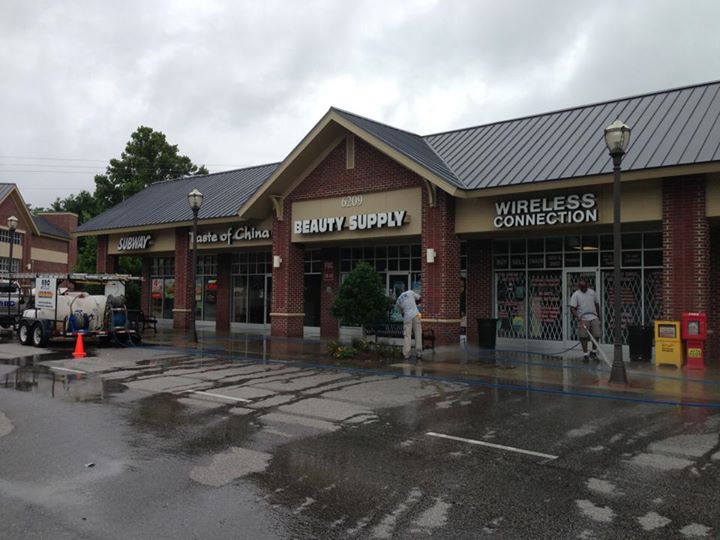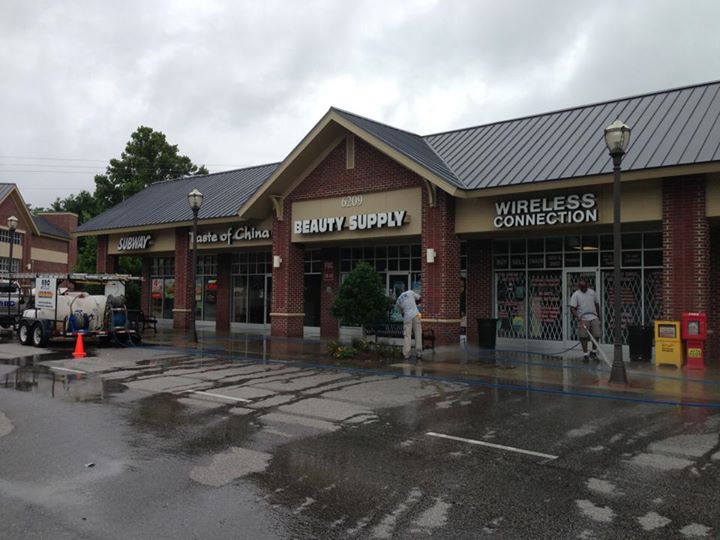 Summer is a prime season for shopping. When the weather is warm and the sun is shining brightly, people enjoy getting out of the house. Where do many people tend to go? One place they go is to shopping centers and malls.
It's great for business that your shopping center is attracting large crowds of people. However, crowds often require additional cleaning services to keep your shopping center clean.
People aren't just going to the shopping center to sit around in front of the stores. They also eat, drink, spill beverages, spit out gum, drop food and leave dirt from their shoes on the concrete.
ARC Power Washing is a premier cleaning company with years of experience and high customer ratings. Our services include shopping center pressure washing that uses biodegradable detergents to keep your shopping center walkways free of dirt, grit and grime.
Got gum on your concrete? No problem. Have an oil stain caused an unsightly mess on your concrete? We can handle that too.
ARC Power Washing uses only environmentally safe detergents that are gentle on your concrete. Dirt is cleaned away instantly, and a clean environment will attract more customers.
As a bonus to our customers, we provide free estimates and most jobs can be performed after the shopping center is closed. Call us today, and we can make your concrete look new again.