You hear the term curb appeal often. Neighbors, real estate agents and even blogs use the term to as a way to describe the visual attractiveness of a home. If a home is clean, well-maintained and otherwise inviting then it is said to have curb appeal. There are many things that one can do to build curb appeal.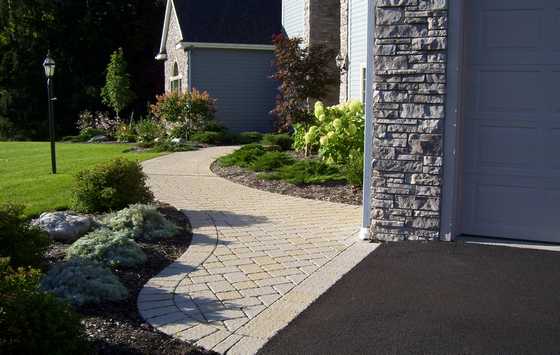 A fresh coat of paint, a new white picket fence, installing some fancy pavers or even a new roof can add to the curb appeal of your home. But there is one thing that can substantially detract the from the curb appeal of your home – dirt.
Restoring A Vibrant Appearance
Dirt is one of those things that can creep up on a homeowner. Perhaps it starts with a little rust or oil stain on the driveway. Then maybe the gutters show some black streaks on the front and some mildew starts to show on the doors. Before long, your walkways that were once white are now dark with dirt and grime. In just one season a home can go from inviting to abandoned looking. An unkept home not only loses its own curb appeal but can sabotage the appeal of a neighborhood (who wants to live next to the Adams Family). When it comes to rejuvenating the appearance of your home pressure washing is the best way to do it. Fortunately, quality pressure washing for your home is as easy as calling the friendly folks at ARC Powerwashing.
Raleigh's Trusted Pressure Washing Experts
Our team of dedicated pressure washing professionals specialize in all aspects of cleaning your home. To give your home permanent curb appeal we offer a pressure cleaning maintenance plan to extend the life of your curb appeal and add value to your home. When you are ready to make your home the envy of the neighborhood contact J&L Professional Services to request your free pressure washing estimate.
Why Choose
J & L Professional Services?
Quality

It's simple really. We're not the cheapest. WE'RE THE BEST.

Insured

Commercially Insured Up To $2,000,000

Experience

Over 20 Years of Experience & Operated by A National Instructor

Guarantee

Backed By Our 100% Satisfaction Guarantee

Reviews

Did We Mention We Have the Highest Customer Rating in Raleigh?