ARC Power Washing has been proudly providing both residential and commercial pressure washing services to the Durham Triangle area for over 15 years! As a family owned and operated company, ARC Power Washing understands the immense pride that results from a well maintained home and a job well done. ARC Power Washing operates on the principle that quality pressure washing service, be it commercial or residential, isn't something that should bust your budget. Therefore when you hire ARC Power Washing you get the peace of mind knowing you are hiring an experienced pressure washer that is dedicated to 100% customer satisfaction every time!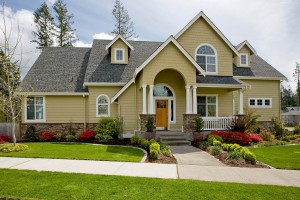 Why should you consider pressure washing? Pressure washing is widely acknowledged as the best way to clean the exterior of your home, sidewalk, concrete or commercial property. Nothing can restore your property back to that "like new" appearance the same way a quality pressure washing can! Pressure washing removes years of dirt, mold, pollen, carbon and other pollutants that can cause damage to exterior surfaces. Regular pressure washing can prevent these pollutants from coming back which means your property will always gleam, raising the curb appeal and potentially the value of your property.
So why choose ARC Power Washing? ARC Power Washing uses state of the art equipment and time tested techniques, along with environmentally friendly products, to make your property look its absolute best. We do all this with your satisfaction in mind. Give us a call and find out why so many turn to ARC Power Washing!
(919) 889-0733
ARC Power washing provides the following pressure washing services in the Durham / Triangle area:
Low Pressure Wash Home Cleaning
Vinyl Power Washing Service
Biodegradable Power Washing Service
Wood Exterior Pressure Washing Service
Brick Home Power Washing Service
Aluminum Siding Pressure Washing Service
Real Estate Pressure Washing – Call Us For Special Pricing!
Property Management Power Washing – Call Us For Special Pricing!
Townhome Complex Pressure Washing – Call Us For Special Pricing!
Homeowner's Association (HOA) Power Washing – Call Us For Special Pricing!
Also See Our Other Services:
Gutter Cleaning
Awning Cleaning
Window Cleaning
Deck Cleaning & Restoration