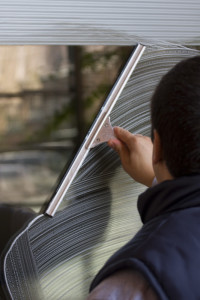 Your home is begging you for a residential window cleaning solution. And although you know that your panes need professional help, you don't necessarily know where to get it. Before you make any decisions, here are 5 key questions that you should ask:
Do you offer free estimates?


You should always go into a service with clear expectations on what you'll get and what it will cost. Instant quotes are one way to guarantee that.

Are you insured?


Any company that comes to your home should be fully insured and licensed – and that's a non-negotiable one.

Do you guarantee your work?


A reputable residential window cleaning company should have the confidence that they can deliver service of the highest caliber. With a 100% satisfaction guarantee, you can have the peace of mind that you have dedicated professionals at work.

Do your customers like you?


Peruse Angie's List and ask for customer testimonials. Read reviews and get a full portrait of your potential company's reputation. If it's a quality-focused company, you'll be in good hands.

What kind of experience does your company bring to my property?


There are dozens of pressure washing and residential window cleaning companies in the greater Raleigh area. Invest in one who offers experience, quality-driven service, and   deep industry knowledge. You don't just want a technician – you want an expert.
Get your best window cleaning service by getting the facts ahead of time! With these questions, you'll be able to ensure that you're getting the best residential window cleaning services in the region.